This post may contain affiliate links, which means that we earn a small percentage of each sale. As an Amazon Associate I earn from qualifying purchases.
Have you seen the tiny squirrel picnic table going viral on Facebook? We saw it, had a great laugh, and then immediately jumped in the garage to build our own! Here's how to build a squirrel picnic table and FREE printable PDF plans so you can build your own.
When people are isolated, they can get a little creative. One man in Bryn Mawr built the world's smallest picnic table, mounted it on his fence, and put treats on it.
Hence, the birth of the squirrel picnic table.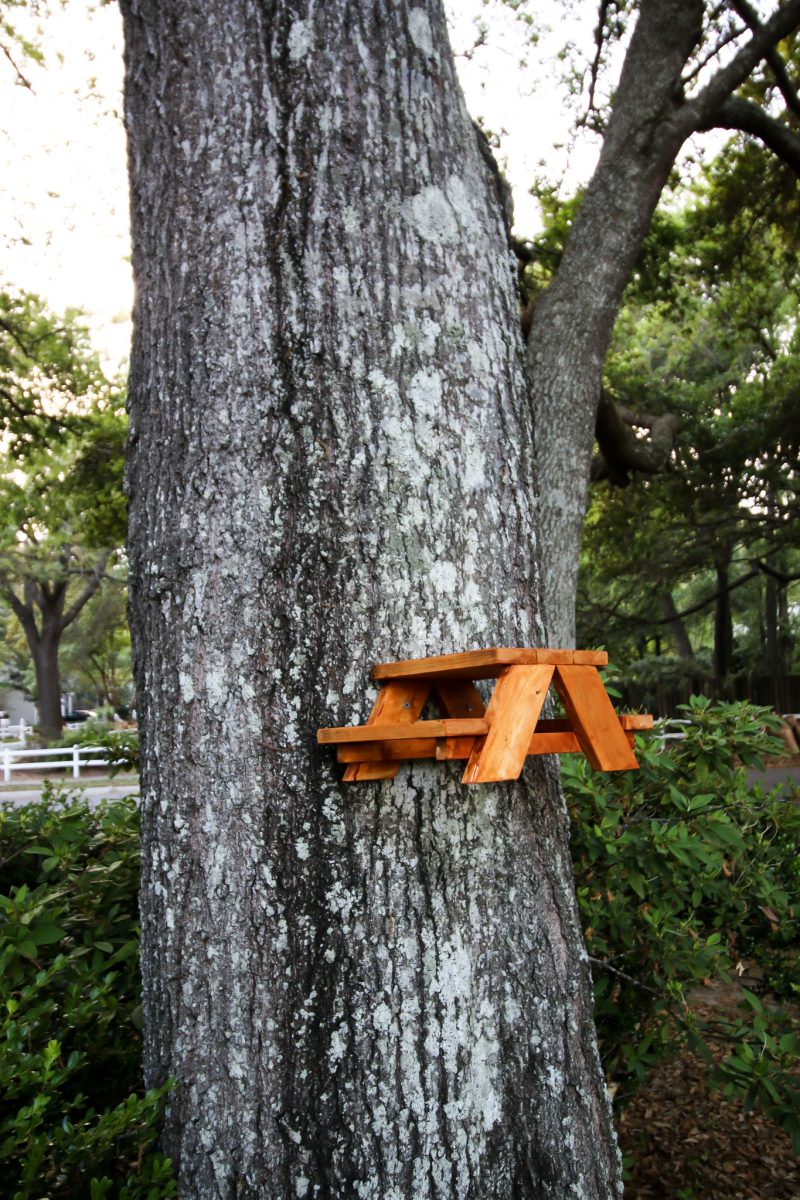 What is a squirrel picnic table
A squirrel picnic table is exactly that – a tiny squirrel-sized picnic table for the squirrels.
They are usually (and by this I mean – people on the internet. I've never seen one of these in real life. UNTIL NOW!) hung on a tree or a fence.
Somewhere where squirrels hang out, probably near a window that your cat can…